The first annual SUNCT and SUNA Awareness Day is today, October 30, 2017!
Short lasting unilateral neuralgiform headache attacks with conjunctival injection and tearing (SUNCT) is a trigeminal autonomic cephalgia (TAC) characterized by attacks of trigeminal pain, accompanied by red eye (conjunctival injection) and tearing (lacrimation.) The syndrome is predominant in males, with a mean age of onset around 50 years. The attacks are strictly unilateral, generally with the pain persistently confined to the ocular/periocular area. Generally, the pain is severe and neuralgic in character.
SUNCT Diagnostic criteria:
A At least 20 attacks fulfilling criteria B–E
B Attacks of unilateral, orbital, supraorbital or temporal stabbing or pulsating pain last 5–240 seconds
C Pain is accompanied by ipsilateral conjunctival injection and lacrimation
D Attacks occur with a frequency from three to 200 per day
E Not attributed to another disorder
Table: J Neurol Neurosurg Psychiatry 2005;76:301-305 doi:10.1136/jnnp.2004.036012 http://dx.doi.org/10.1136/bmj.e2407
Raising awareness of this condition is an easy way to have a major impact. SUNCT and SUNA are extremely rare diagnoses, even within the facial pain community. You could share this post on social media today, and very easily reach someone who has SUNCT or SUNA and has never heard of it before.
You could change a life today,
and all you have to do is post
the link to this post on Facebook.
---
Video Sharing
There's nothing quite like a short YouTube video to help spread knowledge of a condition. Feel free to use this one to educate your friends and family. YouTube videos can be shared online, in emails, and in text messages.
---
Profiles of Courage
If you haven't gotten your profile picture overlay yet, go ahead and do that now. It's a great way to spread awareness to the hundreds of people who see your smiling face on social media every day!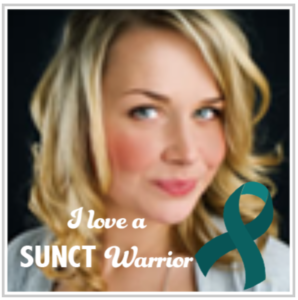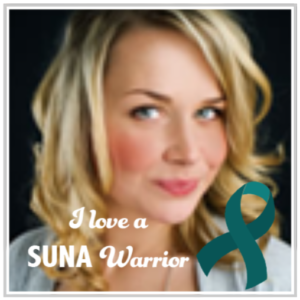 ---
Community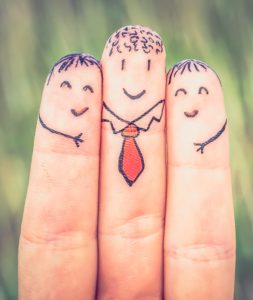 Looking for support on your SUNCT or SUNA journey? Try these support groups on Facebook:
---
UNTIL NEXT TIME, WARRIORS!
GO FORTH TODAY, AND SHARE
SUNCT/SUNA AWARENESS EVERYWHERE!
TOGETHER, WE WILL BRING FACIAL PAIN
OUT OF OBSCURITY
AND INTO THE LIGHT!