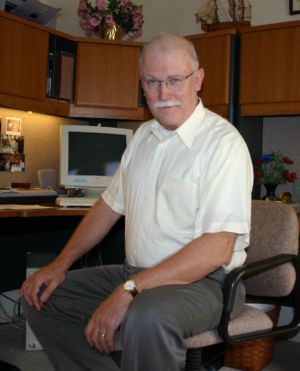 Richard A (Red) Lawhern, Ph.D. is the spouse of a chronic facial pain patient. He has advocated for pain patients and their family members for twenty years with online research, physician referrals, authoring of websites and critical commentaries. From Red's website, "I retired as a systems engineer and operations research analyst… In my so-called spare time, I support an online community called "Living With TN" as a moderator and content author, providing literature and internet research to chronic face pain patients. I also mentor young people who are struggling with life in our times."
Lawhern is calling for the immediate withdrawal of the guidelines published by US Centers for Disease Control and Prevention regarding prescription of opiates to adult non-cancer, chronic pain patients. The grounds for this challenge include exceptionally poor science, professional bias, and known harms to patients, and doctors in the arbitrary withdrawal of care.
Recently, Red made a call to action on Facebook. It's an idea worth spreading.* Red said:
Now I want you to commit to actually DOING SOMETHING. The following is a list of the Senators who will sit in review of Trump Administration nominees for DHHS, CDC, FDA and Surgeon General. Also shown are their legislative assistants for healthcare issues. I want you to sign up for calling or emailing every one of these offices this month, to tell them that you demand their intervention to stop the war against chronic pain patients. Can you do that?
Senate Committee on Health, Education, Labor, and Pensions – Confirmation Hearings on Administration Appointees
Republicans
Alexander, Lamar (TN) , Chairman
(202) 224-4944 [email protected]
Enzi, Michael B. (WY)
(202) 224-3424 [email protected]
Burr, Richard (NC)
(202) 224-3154 [email protected]
Isakson, Johnny (GA)
(202) 224-3643 [email protected]
Paul, Rand (KY)
202-224-4343 [email protected]
Collins, Susan M. (ME)
(253)383-5841
Murkowski, Lisa (AK)
(202)-224-5301 [email protected]
Kirk, Mark (IL)
202-224-2854
Scott, Tim (SC)
(202) 224-6121 [email protected]
Hatch, Orrin G. (UT)
(202) 224-5251 [email protected]
Roberts, Pat (KS)
202-224-4774 [email protected]
Cassidy, Bill (LA)
(202) 224-5824 [email protected]
Democrats
Murray, Patty (WA), Ranking Member
(202) 224-2621 [email protected]
Sanders, Bernard (VT)
(202) 224-5141 Laurie Kearns
Casey, Robert P. (PA)
(202) 224-6324
Franken, Al (MN)
(202) 224-5641
Bennet, Michael F. (CO)
202-224-5852
Whitehouse, Sheldon (RI)
(202) 224-2921 [email protected]
Baldwin, Tammy (WI)
202-224-5653 [email protected]
Murphy, Christopher (CT)
(202) 224-4041 [email protected]
Warren, Elizabeth (MA)
(202) 224-4543
---