Facial Pain Awareness Month is more than Just trigeminal neuralgia Awareness!
One of the reasons that we need an entire month of Facial Pain Awareness is because there are so many facial pain conditions. Thousands and thousands of people live with a chronic neuropathic facial pain other than TN, yet they have often had to step under the "TN umbrella" in order to find community and raise awareness. To them, I say: TN isn't the only facial pain condition, and now, TN isn't the only condition that has it's own day!
Facial Pain Awareness didn't end at 11:59 PM yesterday. Take a look at the Facial Pain Awareness Month calendar, and see for yourselves:
October 7th – Trigeminal Neuralgia Awareness Day
October 10th – Geniculate Neuralgia Awareness Day
October 14th – Glossopharyngeal Neuralgia Awareness Day
October 17th – Anesthesia Dolorosa Awareness Day

October 24th – Occipital Neuralgia Awareness Day

October 30th – SUNCT/SUNA Awareness Day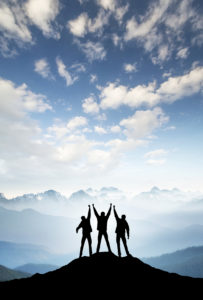 TN Awareness Day was christened by an actual Facial Pain Warrior, so it seems fitting that these days were as well. We Warriors don't sit around waiting for some organization to raise awareness for our conditions. As with everything else, we stand up and do it ourselves!