TheRE IS A War on Pain Patients IN AMERICA.
Only by knowing and sharing the truth ABOUT OPIOIDS will we prevail.
Prescription opioids did not cause the American drug overdose crisis, and they do not sustain its steady climb. Currently, opioid prescriptions are being written at an unprecedentedly low rate, yet the overdose rate in America continues its meteoric climb. Seniors are prescribed opioids 60% more often than young adults 25-34, yet those same seniors have the lowest overdose rates of any age group, and young adults overdose four times more often. Nevertheless, a host of anti-opioid zealots continue to use the CDC as a tool to weave the false narrative that the answer to the overdose problem lies in further restrictions on opioid prescriptions.
---
---
Contents
---
---
Headline News
#2
Radio Broadcast Interview with Dr. Lawhern On KOGO San Diego News, August 21, 2021
#3
Red Lawhern Kicks Arse and Takes Names For the Chronic Pain Association of Canada (Click to listen to the podcast.)
"North Carolina's Richard 'Red' Lawhern, Ph.D. has spent years debunking PROPaganda about the supposed dangers of prescribed opiate analgesics. His analyses show that they didn't cause the 'opioid crisis,' that 'overprescribing' is a fiction, that both the US prescribing guideline and its Canadian derivative are shady business beyond repair, and that under-treating pain is deadly. While a rethink happens stateside, Dr Lawhern says Ottawa's pain policy remains 'fraudulent from one end to the other' and that Health Canada is "racketeer-influenced and corrupt." Asserting untruths about both policy and outcomes, he says, 'ought to result in somebody doing prison time.'"
#4
Message to Colorado's CDRA: Repeal and repudiate your opioid prescribing guidelines
Recently, a paper authored by Stephen E. Nadeau MD, Andrea Trescott MD, and The Lawhern Files' Richard A. Lawhern, Ph.D., was submitted to the Colorado Department of Regulatory Agencies (CDRA,) advocating for repeal and repudiation of CDRA's guidelines for prescribing opioids to adults with non-cancer pain.
Read the paper "Comments to the Colorado Department of Regulatory Agencies, 08/21" here.
This report must be withdrawn immediately for an independent review by professionals qualified in statistical methods and epidemiology. You can help to apply pressure on the AHRQ. Get in touch with your Congressional Reps and tell them that the House Committee on Government Oversight and Reform MUST order the Agency for Healthcare Research and Quality (AHRQ) to immediately withdraw its "Comparative Outcomes Review #240" for treatment of acute pain on the grounds of unjustified anti-opioid bias and gross, fatal errors.
Click here for more info and a sample call script.
---
---
Audio Interviews
1. Red on the Dr. Peter Breggin Hour – Sept 23, 2020
"This extraordinary interview with Richard Lawhern examines the current 'opiate crisis' in a new light. … The new CDC policies are causing pain, suffering, the desperate resort to illegal drugs, and death. Lawhern's brilliant and honest analysis sheds light on how the CDC is a power-grabbing institution that is exceeding its legal power by issuing orders intended to control the prescribing of medications by American doctors. My own additional take on this: … It's all about their power over us, not what is truly scientific, good for us, or consistent with individual freedom and the practice of medicine. A very important hour for everyone in America." –Dr. Peter Breggin
Listen to the show on PodBean.
2. Red's KOGO radio interview––July 23, 2020
---
---
TOP PRIORITY Reading
---
---
Red's Body of Work
Dr. Lawhern speaking on Matt Connarton's radio show Unleashed November 28, 2018 and March 13, 2019

Dr. Lawhern's presentation at the second meeting of the HHS Inter Agency Task Force on Best Practices in Pain Management, 9/25/2018.
---
---
Meet Red
Richard A "Red" Lawhern is the spouse of a chronic facial pain patient. He has advocated for pain patients and their family members for twenty years with online research, physician referrals, authoring of websites and critical commentaries. From Red's website: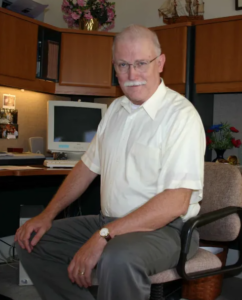 "I retired as a systems engineer and operations research analyst… In my so-called spare time, I support an online community called "Living with TN" as a moderator and content author, providing literature and internet research to chronic face pain patients. I also mentor young people who are struggling with life in our times."
Red has been invited to join the Editorial Advisory Board at the journal "Practical Pain Management" as a founding member to advocate for people in pain. In this position, He will help to establish the editorial focus of the journal. His body of work includes three previous articles on Practical Pain Management.
If you want to join Red in the fight for pain patients' rights, this is a good place to start. The Facial Pain Advocacy Alliance is proud to present Red's body of work. Our goal is to arm pain patients with all of the information they need to advocate for themselves and their right to adequate and humane pain management.
Rev 04/24