The Inaugural Facial Pain Awareness Month is now officially Oct-OVER! I am so proud to recap all of our awareness activities in the last 31 days, but first…
Meet The Facial Pain Advocacy Allies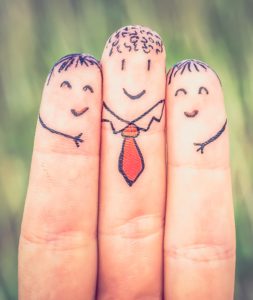 In the past, when I have used the word "we," it has more often than not referred to just me.  This month, several members of our community have stepped up and offered their time and talents to further the FPAA mission. I am honored to introduce my co-conspirators for Facial Pain Awareness Month 2017:
Alma Brown, Ireland
Heather Calkins, TX
Amy Conte, UT
Susan Dawson, OH
Randi Guice, LA
Pattie Lazer, PA
Beth Margolis, NY
Brenda Metcalf, PA
Emily Patschke, TX
Dana Townsend, NC
It is an amazing thing when Facial Pain Warriors roll up their sleeves and work together. It can only be described as symbiosis. When one of us is down, another one steps up, and together, we take turns carrying the weight to the finish line. I am looking forward to collaborating with these fine folks, and others, to bring facial pain out of obscurity and into the light.
---
We Observed Awareness Days for the Major Facial Pain Conditions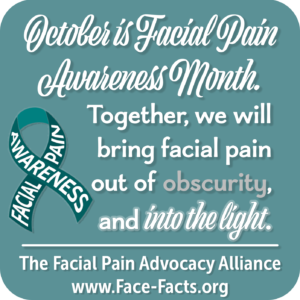 ---
We Promoted Awareness of Each Condition With Short Videos to Share
---
We Created and Shared 17 Condition Specific Profile Overlays
---
We Introduced the Facial Pain Warrior Card Project

Email us to get your own Warrior Card.
---
We Partnered with AmazonSmile Foundation
---
We Sold Facial Pain Merchandise To Fund Our Facial Pain Awareness ACtivities
---
We Shared Recipes for Facial Pain Patients
---
We Even Held a Teal Pumpkin Contest!
Our winner, Kristen Elizabeth Sears, will receive a Keep Calm and Wear Teal coffee mug.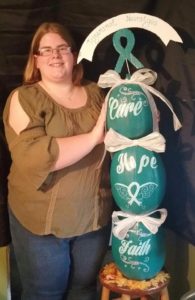 Our runner up, Stephanie Hathaway, will receive a Facial Pain Awareness lapel pin.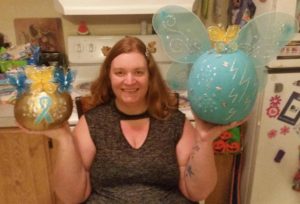 ---
Whew!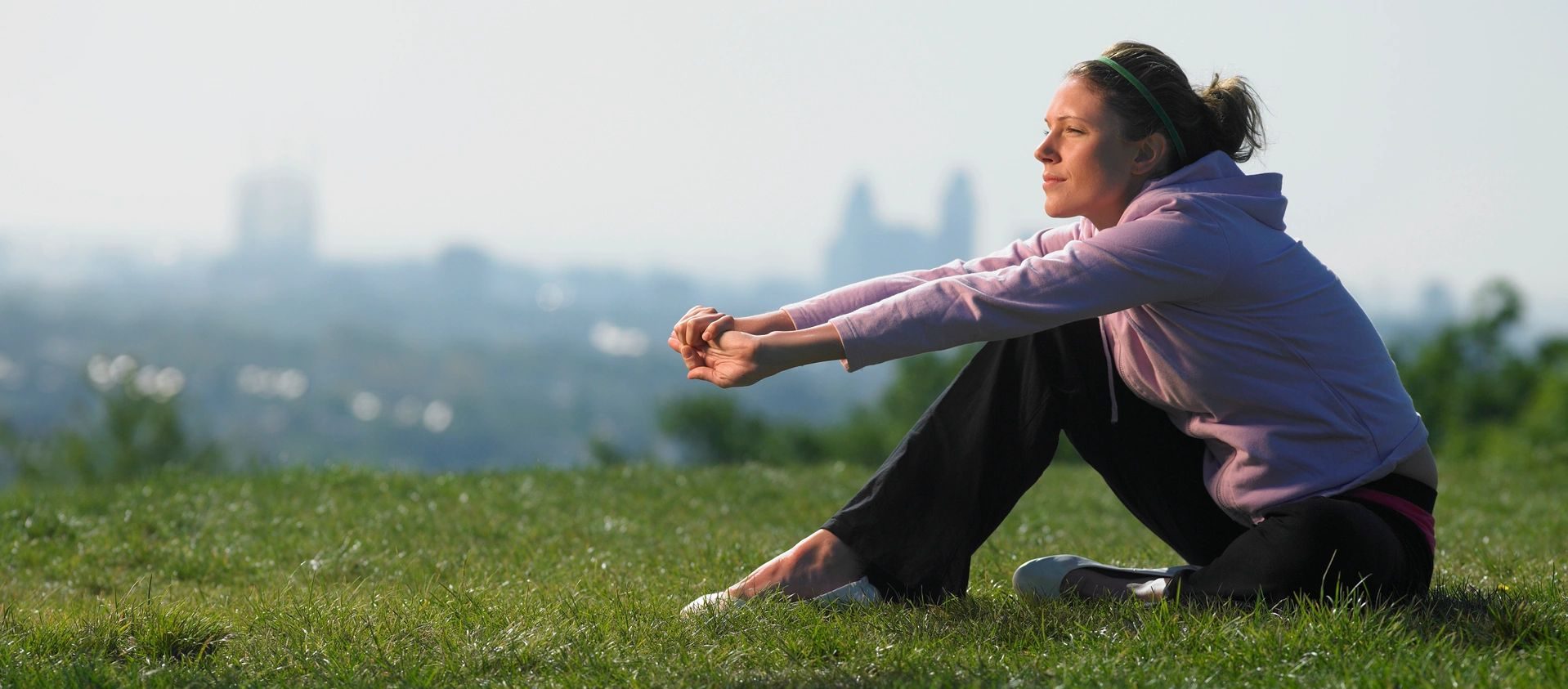 After all of that, it's time for a restful November (a month I will henceforth be referring to as "Facial Pain Awareness Recovery Month.")